Not just any Big Bag: It has to be the right one
When it comes to Big Bags, we don't hold back on superlatives, because no other packaging can boast these superpowers. With impressive ease, the most varied types and forms of materials can be lifted, transported, stored, filled and emptied by the tonne, using one or four loops.
We even offer Big Bags in a multi-cycle system. Big Bags from S&Z are simply unbeatable in many respects.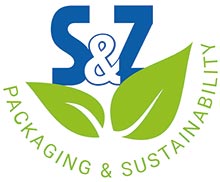 Films and sustainability?
We show you many options allowing you to optimise your packaging to achieve your sustainability targets!
Do you have further questions?
Don't hesitate to contact us.
We would be delighted to advise you.