Sacks full of perfect packaging ideas
Sacks have great potential – it just depends what you make of them. From our enormous diversity, we can offer you exactly the sack tailored to your area of application and your objectives.
Particularly when it comes to individual solutions, we frequently exceed expectations. It is not unusual for us to turn your sacks into high-quality advertising media or attractive sales packaging.
We print sacks regardless of material in brilliant image quality and colour rendering.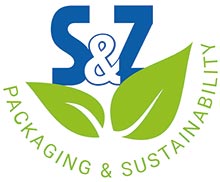 Films and sustainability?
We show you many options allowing you to optimise your packaging to achieve your sustainability targets!
Do you have further questions?
Don't hesitate to contact us.
We would be delighted to advise you.