Our shopping bags are brimming with creative diversity
In designing bags, there is no beginning and no end. That's why we first ask the decisive W-questions: what for, what in, what quantity and what's the acceptable price? You provide the answers and we present you with the perfect solution. Whether shopping bag or storage bag – hardly any other supplier displays the same virtuosity as S&Z in terms of material and models.
Our shopping bag range is one of the largest and most diverse on the market. And if we haven't got it, we will come up with it.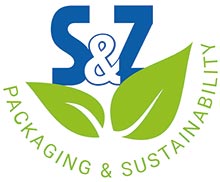 Films and sustainability?
We show you many options allowing you to optimise your packaging to achieve your sustainability targets!
Do you have further questions?
Don't hesitate to contact us.
We would be delighted to advise you.