When it comes to adhesive tape, we are on a roll
Distribution logistics without adhesive tape is like a wall without mortar – just won't stay in place. That's why we have given all due attention to this packaging aid and can offer you an impressive range. We even go far beyond the functional aspects with various materials and adhesives – we turn adhesive tape into a high-profile eye-catcher.
You would like a sample? We would be pleased to send you one.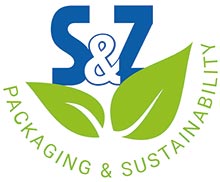 Films and sustainability?
We show you many options allowing you to optimise your packaging to achieve your sustainability targets!
Do you have further questions?
Don't hesitate to contact us.
We would be delighted to advise you.